Exercise 4
Published by
The Teacher
il Oct 11, 2010 in
Future
|
0 comments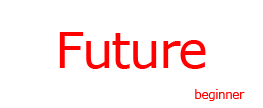 Translate the following sentences into English, using a future form:
Mamma, ho intenzione di pranzare fuori, non prepararmi niente
Dove vi fermerete per la notte? (nel senso: dove avete prenotato per passare la notte?)
Cosa desidera ordinare, signore? Prenderò una frittura di pesce e dell'insalata
Tutto è pronto. Partiamo col treno domani mattina alle 7, arriviamo a Firenze alle 10, là incontreremo i nostri amici e in auto andremo a Viareggio
Hai intenzione di dargli un'altra occasione o pensi sia inutile?
The solution is here.

Leave a Comment
You must be logged to leave a comment