Exercise 3
Published by
The Teacher
il Oct 11, 2010 in
Plural of Nouns
|
0 comments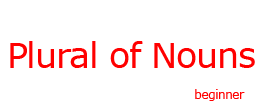 Translate into English the following sentences:
Quante parole inglese conosci? Conosco circa 100 parole inglesi
Ci sono due letti nella tua camera? Sì, uno per me e uno per mio fratello
Quanti banchi ci sono nella tua classe? Ci sono 20 banchi
Questo libro ha almeno 400 pagine, è troppo lungo per me
Le vere signore inglesi devono il te alle 4 del pomeriggio
The solution is here.

Leave a Comment
You must be logged to leave a comment