Exercise 1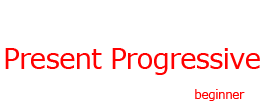 Choose the correct verbal form between the two given to complete the following sentences:
Look! That man …………. the old lady             (is robbing/robs)
My brother always ……………… tennis on Saturdays    (plays/is playing)
When we …………. to the disco, we ………….. back home very late    (go/are going)     (come/are coming)
I have got so many doubts. I ……………… to call and tell her the whole truth    (think/am/thinking)
You often ……………….. tv in the evening, because you love films    (watch/are watching)
Mary is a very good pianist. Listen, now she ………………… Mozart    (plays/is playing)
We can't come with you, sorry. We …………… for our English test    (study/are studying)
Don't call them now! It's 8 o'clock and they ………………. dinner    (have/are having)
We are not lucky. If we ……….. to go out for a walk, it always ………    (decide/are deciding)    (rains/is raining)
You won't find him home today. He …………… to England        (travels/is travelling)
The solution is here.

Leave a Comment
You must be logged to leave a comment