Exercise 3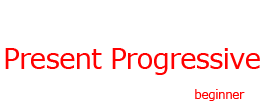 Translate into English, paying attention to the choice between Present Progressive and Present Simple:
Perché piangi? Non è successo niente di grave
Penso che stia arrivando
Tutte le domeniche mia mamma organizza un pranzo di famiglia
Normalmente non lavoro così tanto, ma in questo periodo lavoro tantissimo
Non urlare, perfavore. Il nonno riposa al piano di sopra
The solution is here.

Leave a Comment
You must be logged to leave a comment